Gunjan & Shivani both are cousin sisters. Gunjan is my life partner & Shivani is of Mohit. Mohit & I met a place suddenly & we had planned to give a surprise to our life partner as we all had not met with each other for a long time. So date decided to meet after a week i.e on weekend and till then we both had to keep this secret from them.
Mohit lives in one corner of Delhi and I am in another one so we decided to meet in the middle of the way so that it could not be far for both. We decided to meet at the central secretariat in New Delhi. The weekend came & we both were getting ready by just saying that to our wives 'we are going out for a small picnic'. Just to inform me that he has left home Mohit had called me but by mistake that call was picked by my Gunjan. He got tongue-tied for a moment & thinking what to say now. Then he said 'I have sent a mail to Dinesh & need replay on that immediately'. She informed me about that call, I got understand why did he call so I said to her, okay I will do that later we are getting late so let's go. Gunjan & I reached at central secretariat before them. As per Mohit's planning now we had to wait there until they reached here. So I had made another excuse that I have a work-related meeting with someone & he is about to come here so we need to wait here for a few minutes.
Now Mohit called me again just to inform me that they reached the central secretariat and is coming to our side so I had left alone Gunjan by saying that I am going to meet that person who is at some distance to us. As Gunjan & Shivani saw each other they were both very surprised and happy to meet after a very long time. Along with Mohit & Shivani, they had their two sons Kunj & Yuvi both very looking very cute.
I came back and now Mohit & I had told everything that this was our planning to surprise both of you. Now we all planned to visit India Gate & Rashtrapati Bhavan. So we hired a three-wheeler auto-rickshaw for that. We reached Rashtrapati Bhavan first. Now GOD had surprised us. We had not got entry there due to COVID-19 protections. So we walked there outside, took some pictures and decided to go to India Gate. We reached there but there again got another surprise we did not get entry there due to Vijay Diwas preparation as our Prime Minister was coming there so due to their security we were not allowed to go there.
Unplanned zoo visit
Now We decided to go Zoo(Chidiya Ghar). So we hired again a three-wheeler auto-rickshaw and reached there. Due to the COVID-19 ticket window being closed, I booked four tickets online. We got entry into the zoo after a security check.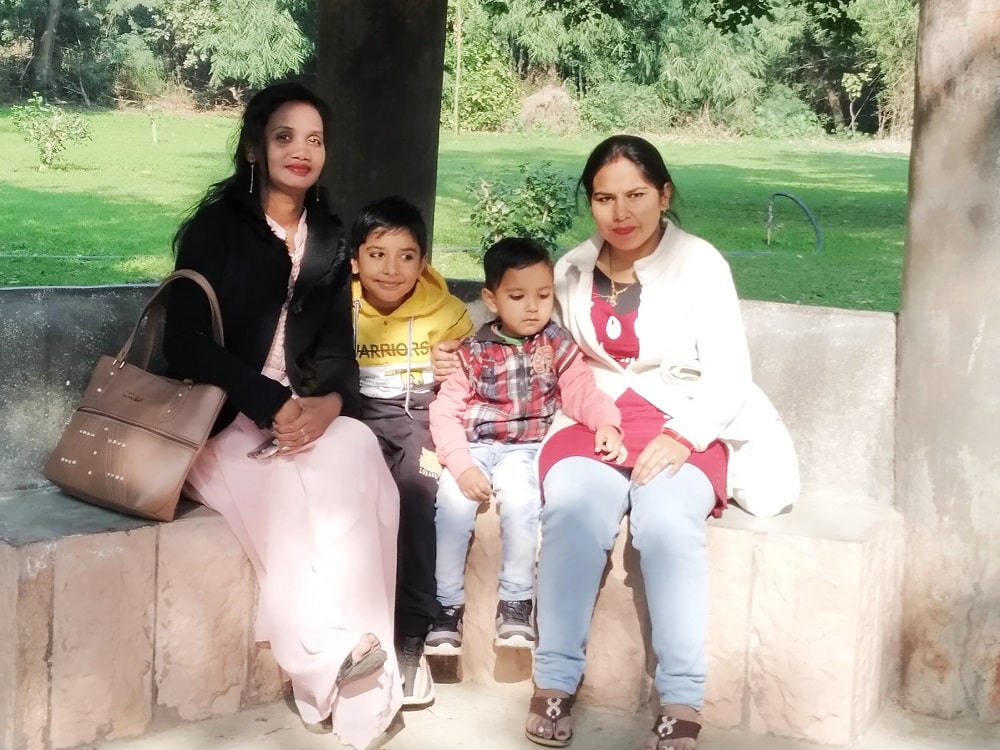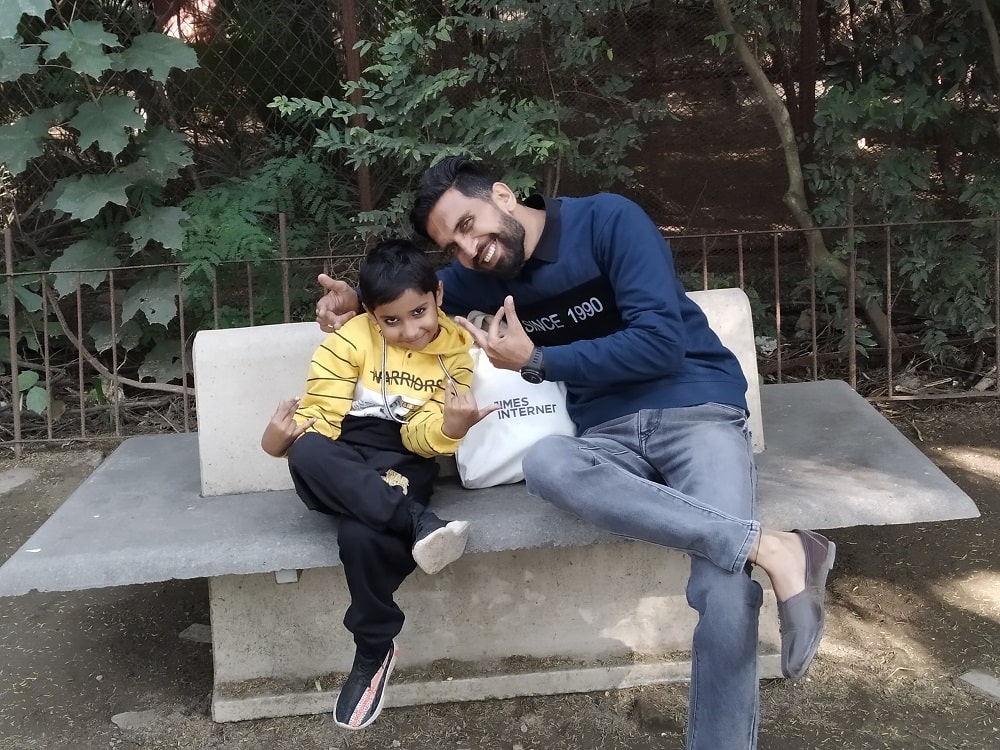 We saw lots of wild animals, birds & plants. It is a very beautiful place. If anybody wants to spend some time with nature then is the best place to visit. There were lots of big & small plants we all were feeling happy, Kunj & Yuvi were enjoying this place a lot. They were running here & there, feeling surprised to see animals like as elephants, tigers, bear & deer asking to us about them they were excited to know more & more about them like as what they are eating, why they are looking so sad, who take care of them, etc.
Really it was very good time we all together enjoyed. Our surprise and upon that GOD's surprise. As I said in my previous post life is not what we planned & live instead of life is what which is not planned & we live. This happened with us & we all enjoyed it very well.