Hi friends, if you get bored with your daily routine life & want to spend some time with nature. Then I have something special for you here you can relax your mood & enjoy your whole day with nature.
I am talking about Amrit Udyan(Mughal Garden). This is located in Delhi inside Rashtrapati Bhavan. Here are lots of varieties of plants & flowers. Entry inside Amrit Udyan is free but you have to book your ticket if you are planning to go there. The ticket can be taken from there or you can book it online at https://rb.nic.in/
I was planning to visit there for a very long time and finally last Saturday I got a chance to visit there with my family. Really this was a very good experience to visit there. When you visit somewhere with your family members then enjoyment becomes twice.
On Friday evening when the office was about to close. Suddenly this came to my mind & I booked tickets immediately and sent them to my brother & wife so that they would be available for the Saturday trip. My brother in starting was looking something disappointed as he used to have one day a week off & I had planned to take him out for the whole day. But as he reached there, he was very happy to see the place.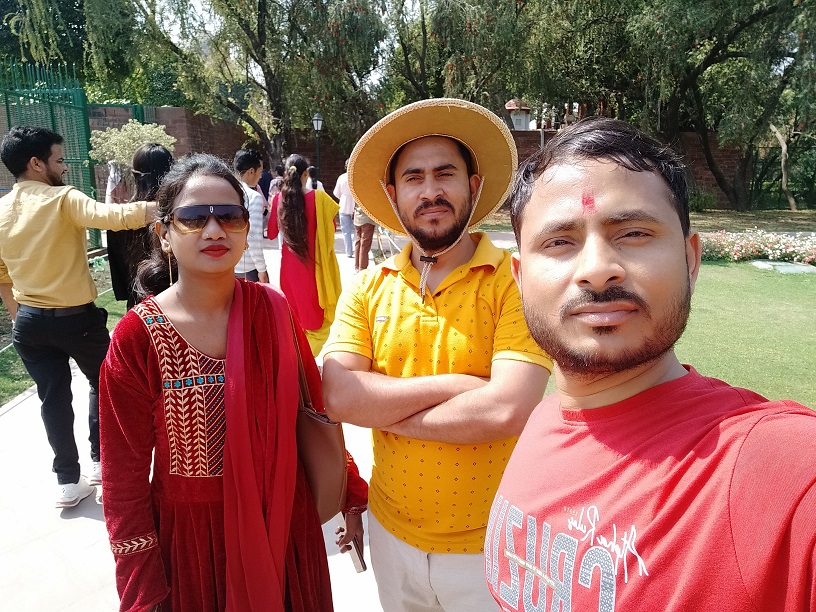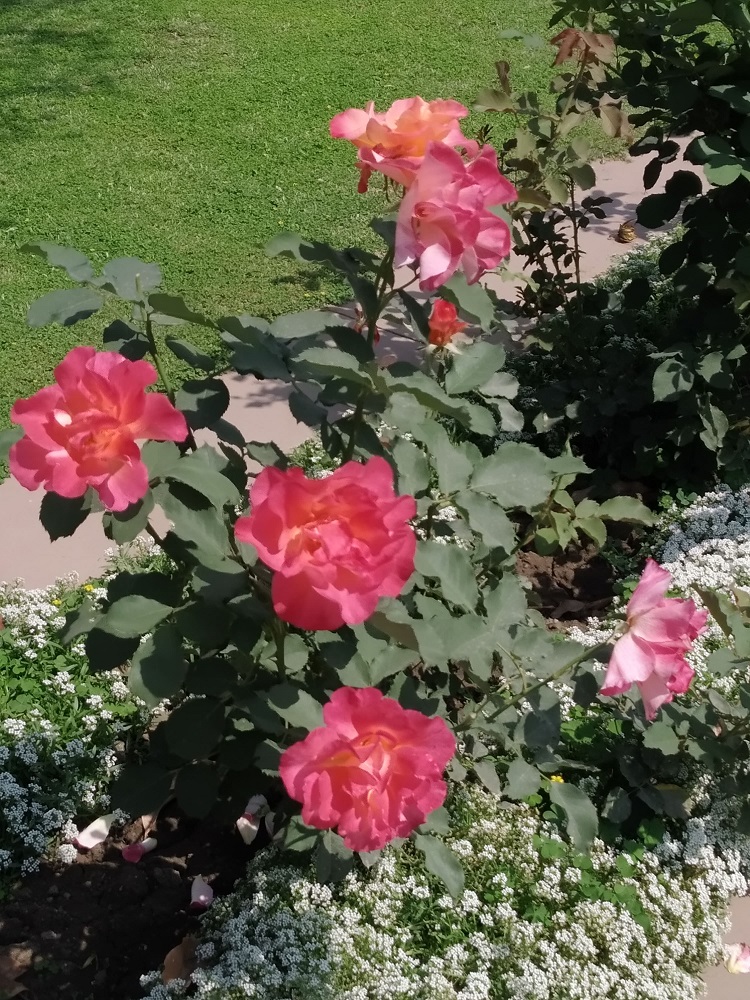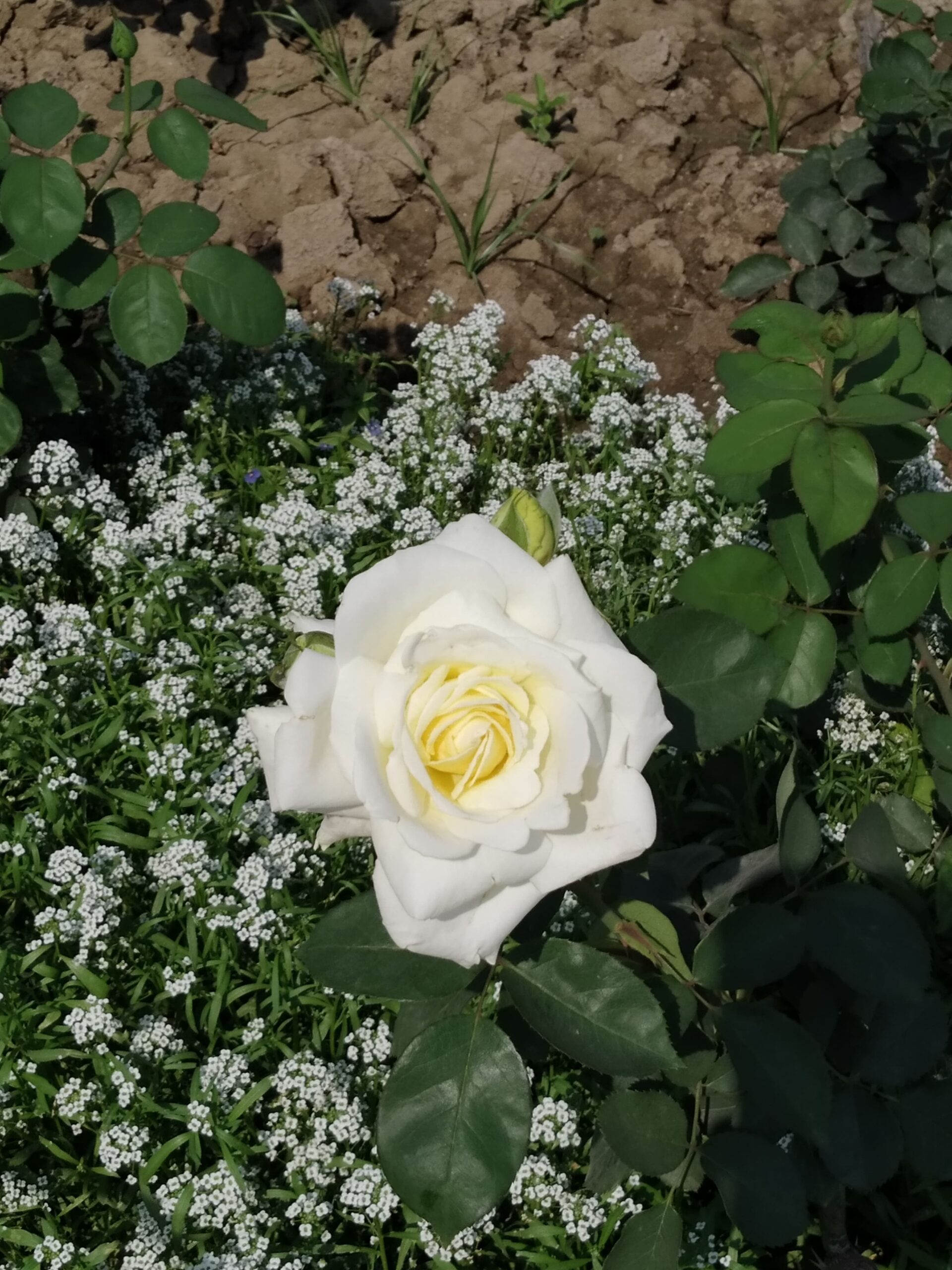 Gunjan santosh dinesh selfie
It was a sunny day, we had kept a water bottle with us. We reached the Amrit Garden at 10:45 A.M. There was security checking & checking for the booked ticket we had done that and started walking to the path of the garden. As we went there on weekend so there was a little crowd. All were looking happy. They were taking photos of plants & flowers of sometimes they take selfies with them. Children who came with their parents are running here & there. They were enjoying this place in their own way.
The QR code was placed beside each plant. Some people were scanning them to know more about the plants & flowers. This was a great thing, I also scanned some QR codes to know more about flowers & plants. I knew about some very common plants. These are used to make perfume & medicines. It means here you can increase your knowledge along with your enjoyment. We clicked lots of photos, selfies & videos to make these moments memorable in the future.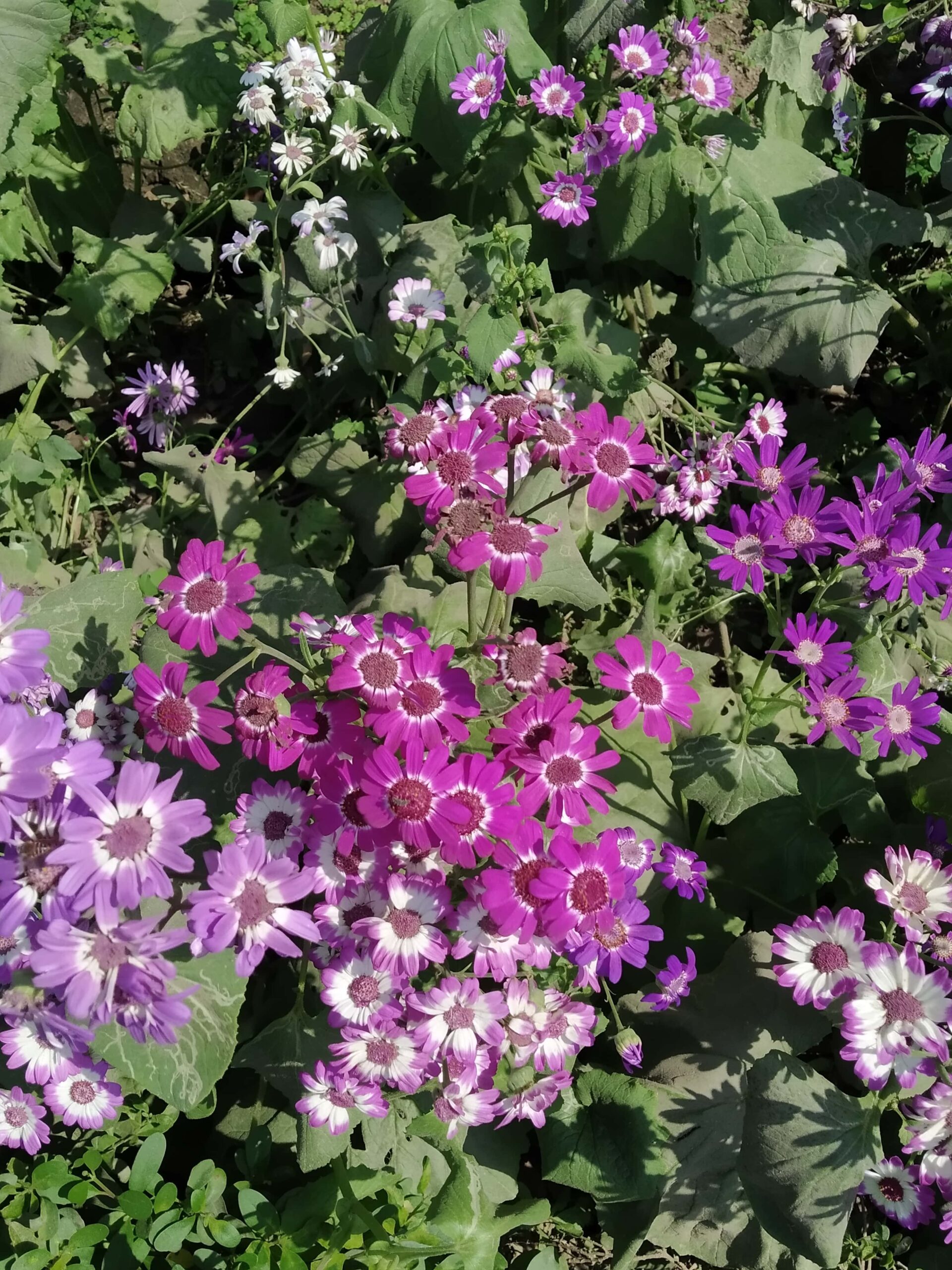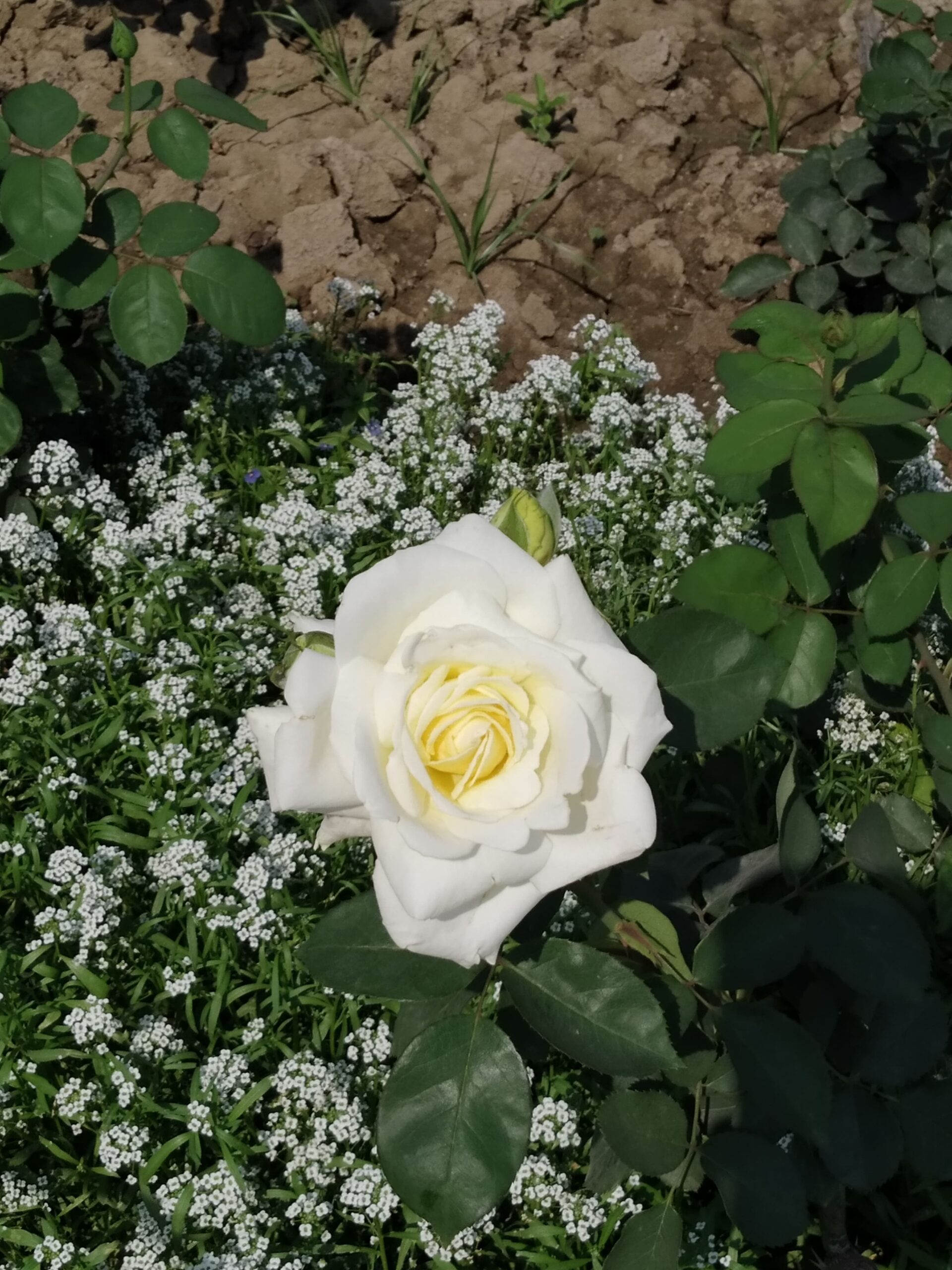 There was a musical fountain, it was attractive to everyone. We also spent some time around it and enjoyed the moments. After that, we move forward with the same few small trees having small oranges, and small plants having big flowers, they all were looking amazing. Small & big fountains, running water and surrounded with a group of flowers was a very wonderful experience. Below the Video, you can see an overview of the garden:-
We all got tired after walking the whole day. Still, we're happy because today we enjoyed the whole day with nature. Guys, this was all my experience of Amrit Udyan that I shared with you. Thanks for reading this post if already visited this place and knew something that I have not mentioned here & are willing to share me then you can comment in below comment box.